Question 1/10
pexels.com
Are you an idealist or a realist?
Question 2/10
staticflickr.com
Do you get flustered easily?
Question 3/10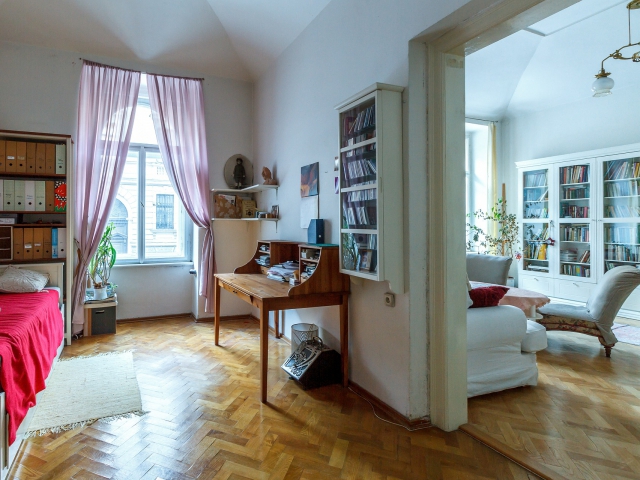 pixabay.com
Do you always knock before entering a room?
Question 4/10
pixabay.com
What are your thoughts on soup?
I have no position on soup
Question 5/10
pexels.com
What's your position on employment?
I like going to work in an office
If you're unemployed lie and tell people you're not
I prefer to work from home
Question 6/10
pexels.com
Are you afraid of commitment?
Question 7/10
wikimedia.org
What is your favorite holiday?
Question 8/10
staticflickr.com
How do you resolve conflict?
Question 9/10
freestockphotos.biz
How often do you exercise?
Question 10/10
pixabay.com
What is your biggest pet peeve?
You are George Costanza! Neurotic, bitter, and often narcissistic, George is a carousel of psychological problems. George is known for his quirky schemes and elaborate plots to escape responsibility and negative consequences.
George Costanza
wsj.net
You are Jerry Seinfeld! Jerry is known as the voice of reason amongst his friends and family members. He is somewhat of an eternal optimist, as he rarely runs into serious personal problems. Jerry is observant, funny, and sharp as a tack.
Jerry Seinfeld
You are Elaine Benes! Elaine is largely considered the most intelligent out of her group of friends. She is highly educated and has the most secure job. Sadly, Elaine is often a victim of fate and strange circumstances throughout the series. Often finding herself in terse and ridiculous situations.
Elaine Benes
cloudfront.net
You are Cosmo Kramer! Despite Kramer's quirky and unusual habits, he is a caring and generous soul. Kramer often finds himself in strange situations due to his naivety and willingness to help others, no matter what the circumstances may be!
Cosmo Kramer
playbuzz.com
You are Newman! Newman is often cited as Jerry's nemesis and is largely seen as annoying, brute, and crude. Despite this, Newman often joins in on the gangs more involved schemes and adds a great deal of personality to every episode!
Newman
kramersapartment.com
More Quizzes
Next Question
Do you think you know which zany Seinfeld character you are most like? Take these 10 questions and find out!