Meghan and Kate have two very different personalities, but which duchess could be your best friend? Ready to find out which royal would be your bestie for life? Take this quiz and find out!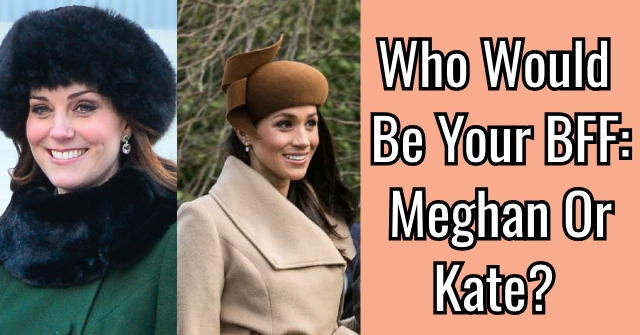 START THE QUIZ!
Question 1/10
wikimedia.org
What is your favorite color?
Question 2/10
pixabay.com
Which subject would you like to study in school?
Question 3/10
pixabay.com
What makes you laugh the hardest?
Question 4/10
pixabay.com
Which of the following would be your dream job?
Question 5/10
pixabay.com
How do you handle criticism?
I take it in stride, people will think what they want.
I get very hurt by it and dwell on what was said.
I laugh it off, I know who I am!
Question 6/10
pixabay.com
What's your mood like most days?
Serious or a little glum.
A mixed bag. I go through the motions.
Question 7/10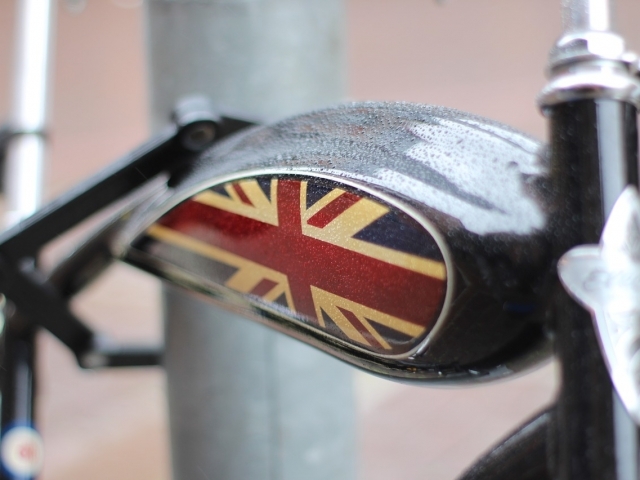 pixabay.com
Which sounds most intimidating to you?
Traveling alone with the Queen.
Question 8/10
pixabay.com
When it comes to makeup, what do you never leave the house without?
I like to go natural as often as I can!
Question 9/10
pixabay.com
What's the best compliment you could receive?
Question 10/10
pixabay.com
What do you enjoy doing with your free time?
Spending time with family
Your BFF would be Meghan! You're both mediator personality types who seek peace and harmony. Much like Meghan, you're comfortable with the world knowing who you are because it gives you a platform for what you stand for. You're creative, charming, and expressive. You believe in giving more than you take and always doing right by others, even when it's not the easy thing to do.
Meghan
wikimedia.org
Your BFF would be Kate! Much like Kate, you're a defender personality type. You're an amazing caregiver who would do anything to protect those you love. You're very compassionate and empathetic, often focusing on the needs of others rather than your own. You are the best type of person to have around in a crisis and are incredibly self aware and observant.
Kate
staticflickr.com
Both Meghan and Kate could be your BFF! Much like these royal ladies, you're all about putting others first. Though you can be shy and introverted, nothing can stop you from speaking your mind when it comes to a topic you're passionate about. You've got a good heart and a true knack for helping others.
Both
wikimedia.org