When you blend two words together it is called "Portmanteaus" or wordplay. Some common ones you may know: cineplex, smog, or carjack. Which two words describe you when blended together in fun word play?
START THE QUIZ!
Question 1/10
pixabay.com
Which of the following do you like to have for breakfast?
Question 2/10
pixabay.com
How do you prefer to eat your chocolate?
As a syrup over ice cream or in milk
Question 3/10
pixabay.com
How often do you exercise?
Maybe a couple times a month
Question 4/10
pixabay.com
When will you know what you are wearing this weekend?
I have it mentally picked out already
I'll figure it out the night before
5 minutes before I need to leave
Question 5/10
pixabay.com
What are you doing tonight?
Dinner at a nice restaurant
Working out or working late
Question 6/10
pixabay.com
Which of the following is your drink of choice?
Hot chocolate or chocolate milk
Question 7/10
pixabay.com
Which of the following is your favorite colors?
Question 8/10
pixabay.com
What time do you get up in the morning?
Question 9/10
pixabay.com
What motivates you at your job?
Question 10/10
pixabay.com
How do you react to emergencies?
Maybe you aren't specifically a breakfast person and maybe lunch isn't your thing, but when you slam them together - yes! You can do Brunch! Brunch means you love the aspects of being a morning person (coffee, sunrise, exercise) but can't quite get up early enough to enjoy them in the morning!
Brunch!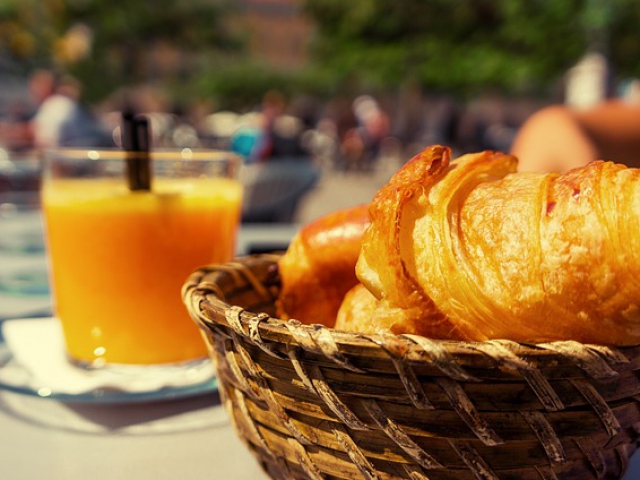 pixabay.com
Addicted to chocolate you are! You will pretty much have chocolate with anything - including steak and white wine (you savage...). No matter the time of day, chocolate is the perfect pick-me-up for you! What this says about you is that you are sweet (sometimes bittersweet) and loved by the masses!
Chocoholic!
pixabay.com
A fun blend of electronic and biology - you are essentially a living machine! Whether it is exercise or mental fortitude, you know how to push yourself to the limits and beyond. Don't be surprised if someone asks you if you are half machine!
Bionic!
pixabay.com
Formed by smashing together glamour and Ritz, you are the epitome of posh and elegance. You know how to dress to impress and entertain groups with your presence. You illuminate gatherings and add the element of frivolity to any event!
Glitz!
pixabay.com
Combined from Chill and Relax, Chillax is the description of a person who knows how to keep it low-key. You are great at keeping things relaxed and the best person to talk to when a secret must be kept. You don't need glitz and glamour to have a good time with your friends, you guys know how to "chill" and still enjoy eachother's company.
Chillax!
pixabay.com