The Spice Girls, an English girl group, embodied 1990s pop music. They took on distinct personalities, demonstrated by their names, and took the world by storm. Which one of these iconic music artists are you? Take this quiz to find out!
START THE QUIZ!
Question 1/10
wikimedia.org
Would you rather live in a small city or a big town?
Question 2/10
wikimedia.org
Choose a drink!
Question 3/10
pixabay.com
On a scale of 1-10, with 10 being the most, how afraid of conflict are you?
Question 4/10
staticflickr.com
When you first meet others, what impression do you give them?
Question 5/10
pixabay.com
How well-traveled are you?
Question 6/10
wikimedia.org
Choose a color!
Question 7/10
wikimedia.org
Which of the following movie genres do you like watching most?
Question 8/10
wikimedia.org
Pick an ice cream flavor!
Chunky Monkey (Bananas, Chocolate, & Peanut Butter)
Question 9/10
pixabay.com
What kind of sports fan are you?
I like watching, not participating.
I watch and participate sometimes.
I'm a die-hard fan – avid watcher and very skilled at sports!
Question 10/10
pixabay.com
If you wannabe my lover…
You gotta get with my friends.
You gotta be going places.
You gotta be sweet and romantic.
You gotta be active and adventurous.
You gotta be worldly and intelligent.
You have a big personality and a very in-your-face attitude. You have no problem with being frank and honest, as well as loud and outgoing. You're larger than life, and you always demand attention! You are Scary Spice.
Scary Spice
staticflickr.com
You are an extremely active person, always moving and always on-the-go. You also enjoy a good deal of sports – whether you're playing them yourself or watching from the stands or on TV – and physical activity has a calming force on you. You are Sporty Spice!
Sporty Spice
wikimedia.org
You are a very kind-hearted person. You assume the best of people, and because of your belief in the good of every person, you may sometimes be construed as innocent and naïve, but you know that it's because you'd rather see the glass as half full. You also have quite a girly personality – you enjoy dressing up, smelling nice, and cuddly, furry animals! You are Baby Spice.
Baby Spice
wikimedia.org
You have a spunky, business savvy personality. Your youthful zest for life is a refreshing personality trait. You have big goals for yourself, and because of your ambition, determination, and can-do attitude, you will surely accomplish them. You are Ginger Spice!
Ginger Spice
wikimedia.org
You are very fashionable and cultured. You're either well-traveled, or cursed by a serious case of wanderlust – or a combination of both! You have exquisite taste in food, drink, art, and entertainment. You truly enjoy the finer things in life. You are Posh Spice!
Posh Spice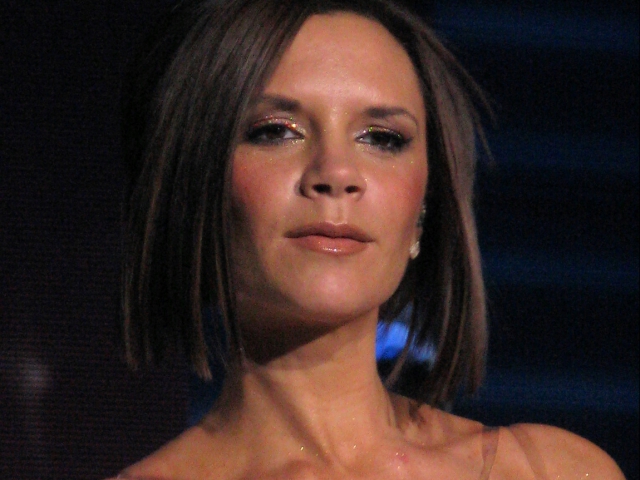 wikimedia.org