Take this quiz to reveal which famous female monarch speaks to your soul.
START THE QUIZ!
Question 1/10
pixabay.com
If you could choose to live at any time it would be the...
Question 2/10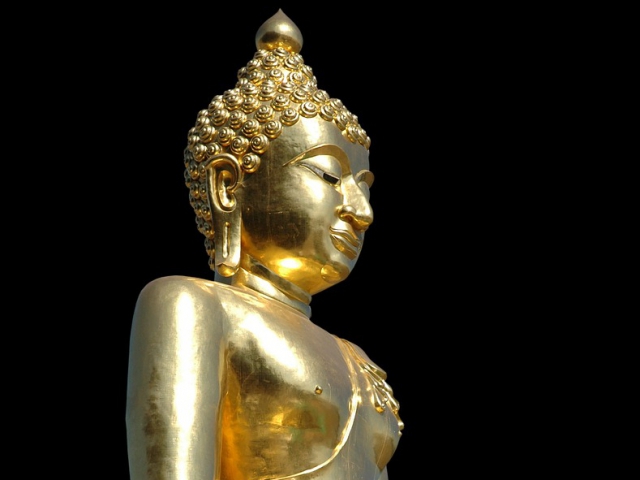 pixabay.com
You tend to have more of a(n) ______ mentality.
Question 3/10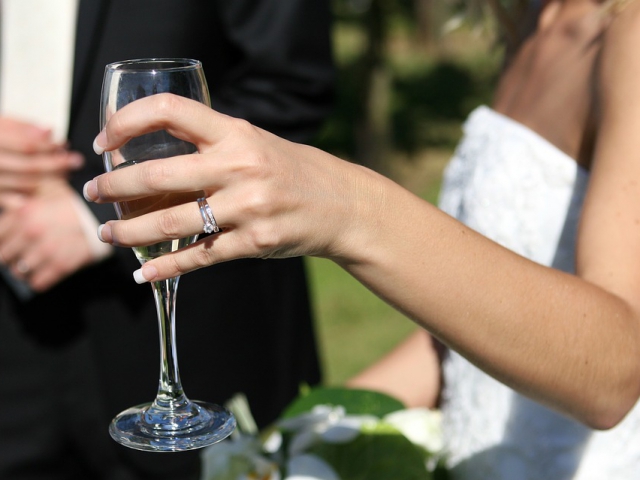 pixabay.com
Do you believe in marriage?
Question 4/10
pixabay.com
Pick an adjective to describe your reign.
Question 5/10
wikimedia.org
Pick a color for your coronation gown.
Question 6/10
pixabay.com
Pick a cause.
Question 7/10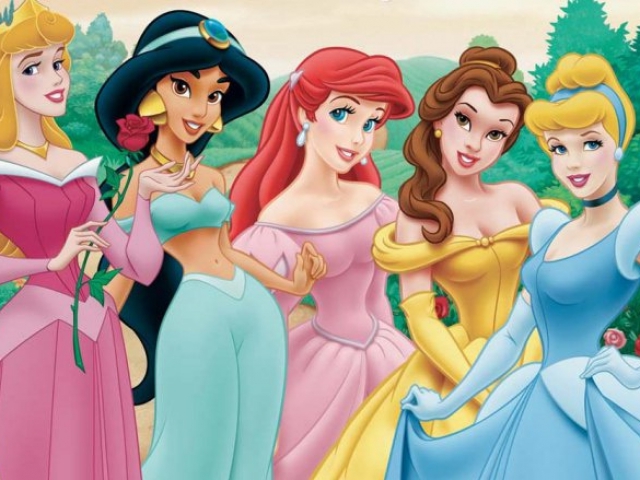 staticflickr.com
Which Disney princess are you the most similar to?
Question 8/10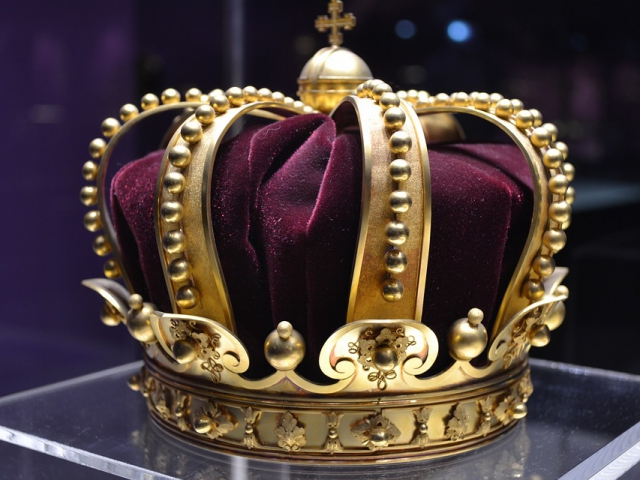 pixabay.com
Pick a jewel to be the centerpiece in your crown.
Question 9/10
ytimg.com
What is your birth month?
Question 10/10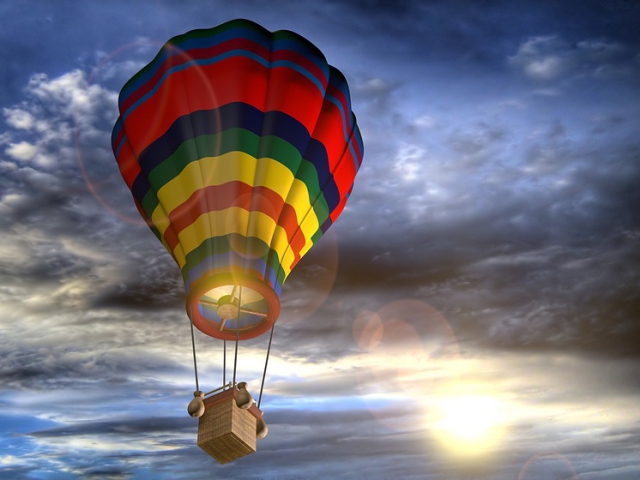 pixabay.com
Which of the following is the MOST important to you in life?
Catherine de' Medici was born on April 13, 1519, in Florence, Italy. Born to nobility but orphaned shortly after birth, she was raised by nuns. She married Henry II in 1533. He inherited the French throne and they had 10 children together. After Henry II's death, three of her sons held the crown. She served as regent for each, making her a major player in the Catholic-Huguenot wars. Because you are a leader from the sidelines and do not need the glory of the spotlight to feel powerful, you are like her. How did we do? Let us know in the comments section below.
Catherine De' Medici
wikimedia.org
Born in Kuwait and forced to flee during the first Gulf War in 1991, Queen Rania's early life was much like thousands of other Palestinians'. In 1993 she met Prince Abdullah II bin al-Hussein of Jordan at a party, and the two were married six months later. Rania is a strong progressive female voice in the Arab world and a powerful global advocate for education, health and women's rights. Because you are also passionate about empowering women, you are her soulmate. How did we do? Let us know in the comments section below.
Queen Raina
wikimedia.org
Boudica's story is pretty much the epitome of the saying about scorned women. Her husband had been the King of the Iceni tribe in Roman Britain. When he died, Boudica took over, intending to continue his policy of being an ally to the Romans. Unfortunately the Romans didn't feel like playing ball with a woman. They declared sovereignty over her lands, flogged her, and raped her daughters. This proved to be a Bad Idea. Boudica turned around, stripped naked, painted herself blue, and led not just the Iceni, but several other tribes as well, in a clothing optional roaring rampage of revenge. By the time the Romans were finally able to stop her Boudica had killed around 75,000 Romans, destroyed their three largest British cities, pretty much wiped out every Roman farm and settlement in the Southeast of Britain, and destroyed two full legions of professional Roman infantry. Because you have grit, you are her soul-mate. How did we do? Let us know in the comments section below.
Boudica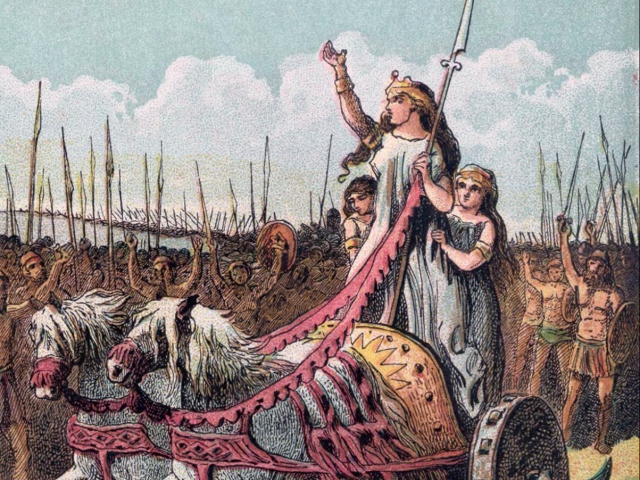 wikimedia.org
Wu Zetian was the only woman in the history of China to rule in her own right. Her reign was one known for its works of construction, advancement of the arts, and emphasis on education.How did we do? Let us know in the comments section below.
Wu Zetian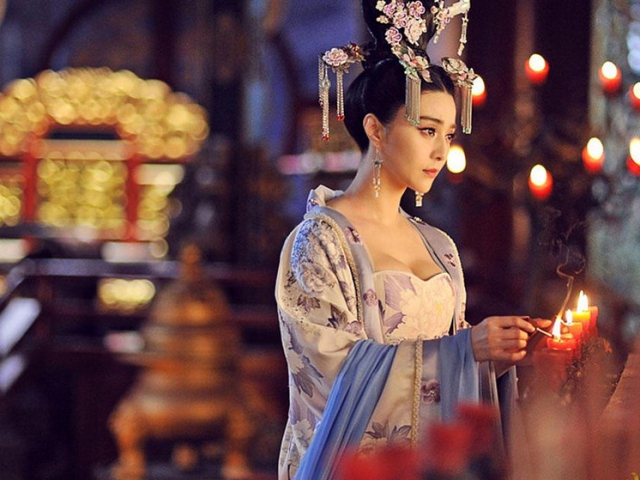 staticflickr.com
Empress Michiko was rather a surprise to Japan. When word came down that the royal family was seeking a bride for crown prince Tsugunomiya Akihito (now Emperor Akihito) everyone expected that his future consort would be a very traditional girl from within the extended royal family. What they got was commoner Shoda Michiko, a Roman Catholic with a BA in English Literature and the nickname of "Temple-chan" because of the resemblance of her curly, red-tinted hair to that of Shirley Temple. Michiko had met the crown prince in 1957 on a tennis court. Akihito's mother did not approve of the young woman, and a number of influential politicians and members of the court were opposed to any wedding between a commoner and Japan's heir presumptive. Michiko won over the hearts of the masses however, with the romantic overtones of the "romance of the tennis court". Michiko has been a shocker to the royal traditions ever since. Breaking with royal tradition, she has since directly raised all three of her children (even breast feeding them), written books for adults and children alike, made frequent trips throughout Japan to meet with everyday people, and visited dozens of nations. Her most shocking habit of all? She, her husband, and her son, Crown Prince Naruhito have formed a household band. She's the pianist. Because you refuse to life your life according to the expectations of others, she is your soulmate. How did we do? Let us know in the comments section below.
Empress Michiko
wikimedia.org