They should have put your name in the opening credits!
START THE QUIZ!
Question 1/10
babybunintheoven.com
What's your life motto?
"Treat every day as a miracle."
"When life gives you lemons, make lemonade!"
Question 2/10
dilcdn.com
What time do you go to bed on weeknights?
Question 3/10
extension.org
Pick a fruit!
Question 4/10
designrulz.com
Where is your ideal place to settle down and live?
Question 5/10
mic.com
On a scale of 1-10, with 10 being the most, how outgoing are you?
Question 6/10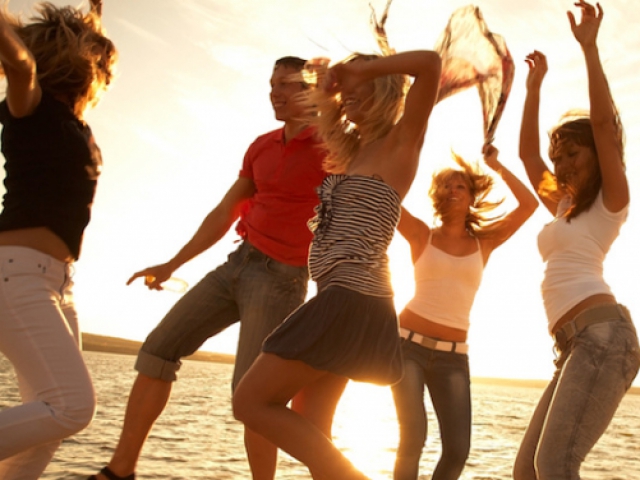 mindbodygreen.com
Which of the following sums up your personality in a single word?
Question 7/10
freshcupcakes.com
What's your dream job?
Question 8/10
agirlworthsaving.net
What type of cuisine makes your mouth water?
Question 9/10
adorabletab.com
On a scale of 1-10, with 10 being the most, how important to you is finding true love?
Question 10/10
cloudfront.net
Where would your ideal first date spot be?
On a mountain, or somewhere surrounded by nature
You are as adventurous as they come! Whether it be attempting to climb the Himalayas or hanging out with a scarecrow, tin man and lion in search of a mythical creature, you're always up for some fun. The Wizard of Oz was written about you!
The Wizard Of Oz
openculture.com
People may underestimate you and count you out, but you never stop being ambitious and determined to reach your goals. You have more tenacity and resilience than others, and the movie Rocky was surely written about you!
Rocky
blogspot.com
You are a hopeless romantic, swept away at even the thought of true love. You love when someone else shows you fun, adventure, and gives you hope for a brighter tomorrow. Despite its tragic ending, the movie Titanic was written about you!
Titanic
inquirer.net
You may have come from humble or not-so-good beginnings, but right now, at this very moment, you're at a very good place in life. You may even think of your life as quite a fairytale! The movie Cinderella was definitely written about you.
Cinderella
dilcdn.com
You are youthful, playful, and fun. You enjoy spending time with your friends, gossiping about dates, and hey - if the right guy/girl comes along, you and your friends will have fun with that too! The movie Grease was written about you!
Grease
wordpress.com