Which of these delicious dishes are you?
START THE QUIZ!
Question 1/10
pexels.com
While cooking, are you leisurely or meticulous?
Question 2/10
pexels.com
Favorite type of dish to create?
Question 3/10
pexels.com
Do you cook often?
I order takeout frequently
Question 4/10
pexels.com
How would you get creative while cooking?
Try a different cooking method
Question 5/10
pixabay.com
Do you use a cookbook?
Never. I have it all memorized
Question 6/10
pexels.com
You're having a fancy dinner party. What seems like a suitable appetizer?
Something fresh and healthy
Something fried and bad for you
Question 7/10
pexels.com
When did you start cooking?
Question 8/10
pexels.com
Would you say you're an expert in the kitchen?
I know my way around the many knives
I'm not an expert but I know what I'm doing
Question 9/10
pexels.com
Do you have a favorite type of food to make?
Question 10/10
pexels.com
What's your patience level?
Originated in Naples, this dish is prepared two ways: with tomatoes and without.
Spaghetti alle vongole
deabyday.tv
A thick soup made with vegetables, often with the addition of pasta or rice.
Minestrone soup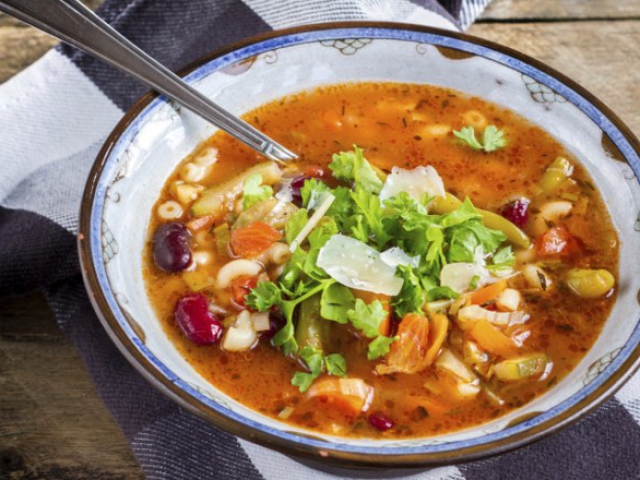 aufeminin.com
A pasta dish made with fettuccine tossed with Parmesan cheese and butter.
Fettuccine Alfredo
cookingclassy.com
A pasta dish based on eggs, cheese bacon and black pepper.
Carbonara
wikimedia.org
A specialty of cross-cut veal shanks that are braised with white wine, vegetables and broth.
Ossobuco
wikimedia.org