What iconic women are you most like?
START THE QUIZ!
Question 1/10
pixabay.com
Choose a famous quote.
Each person must live their life as a model for others.
We are all of us stars, and we deserve to twinkle.
Only do what your heart tells you
I grew up like a neglected weed-ignorant of liberty, having no experience of it.
No man but the undertaker will ever take me….
Question 2/10
pixabay.com
Which do you find more important?
Question 3/10
pixabay.com
What do you think is the sexiest thing about women?
Question 4/10
pixabay.com
If you could spend the summer doing anything you wanted, what would it be?
Teaching the youth about independence and freedom.
Volunteering at a food bank or wherever you are needed
Volunteering with veterans
Taking a cross country road trip
Question 5/10
pixabay.com
If you were to get into trouble with the law, what would your first reaction be?
Plead my case and my insanity
Question 6/10
pixabay.com
How would you rate your level of attractiveness?
Question 7/10
pixabay.com
What level of risk would you take to help someone else?
Question 8/10
pixabay.com
If you could get away with committing a crime, what would you do?
Question 9/10
pixabay.com
Which drink do you prefer?
Question 10/10
pixabay.com
What colors do you wear together the most?
You believe that everyone is equal regardless of race, sex, or anything else. You will fight for what you believe in, no matter the cost.
You are Rosa Parks
wikimedia.org
You are a very bright person, though this is often overlooked, because you're also gorgeous.
You are Marilyn Monroe
You are a warm hearted, loving person who believes in supporting the community by volunteering and contributing to charity.
You are Princess Diana
You have a heart of gold; you would give someone your last dollar for food. You will help anyone to find salvation and freedom.
You are Harriet Tubman
wikimedia.org
You are adventurous and enjoy living on the edge. You have a crazy wild side to you that gets you in trouble from time to time.
You are Bonnie Parker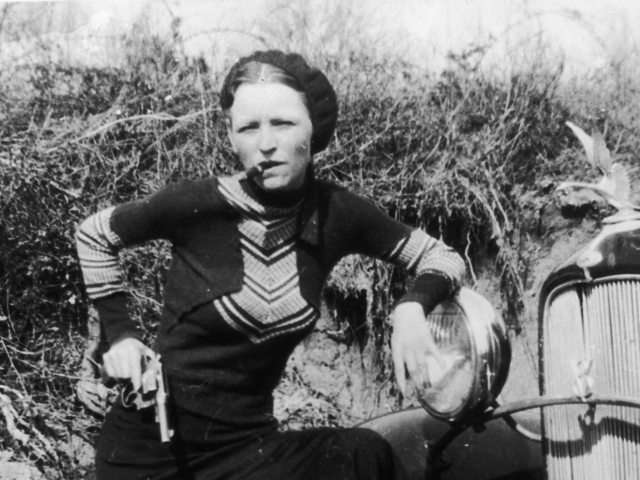 history.com