Question 1/10
pinimg.com
How would you describe your sense of humor?
Question 2/10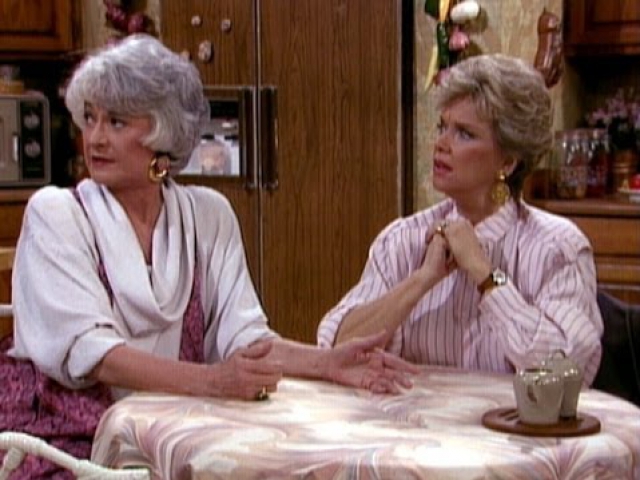 ytimg.com
Which episode of Golden Girls is your favorite?
'Journey to the Center of Attention'
'Till Death Do We Volley'
Question 3/10
ytimg.com
How do you like to tell a story?
Question 4/10
googleusercontent.com
Which career would you rather have?
Question 5/10
sfgate.com
Which subject was your favorite in school?
Question 6/10
h-cdn.co
What do you have more trouble letting go of?
Question 7/10
buzzfed.com
What is more important to you?
Question 8/10
goldengirlscentral.com
Which fear can you relate to most?
Question 9/10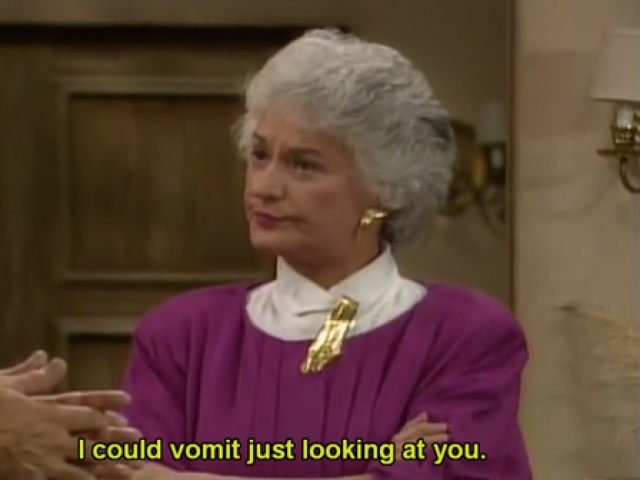 tumblr.com
Which Golden Girl is your least favorite?
Question 10/10
amazonaws.com
In a group project, you tend to...
You are Blanche Devereaux! You are a youthful, flirty and beautiful woman who knows that age is just a number - that you should never reveal. You have experienced true love, and you are never too old to find it. You are fun and socially gifted with a knack for leadership and great fashion sense.
Blanche Devereaux
pinimg.com
You are Dorothy Zbornak! You are an intelligent, witty and caring person who is great at giving advice. You are strong and grounded in reality. You are also respectful, polite and sophisticated with a variety of unique talents and abilities. You are the voice of reason with a little bit of sarcasm.
Dorothy Zbornak
pinimg.com
You are Rose Nylund! You are an upbeat and optimistic person with a unique perspective of the world. You are a problem solver who says what is on your mind, even when it may not come out right. You have faith in people and believe that most are truly good at heart. You do what's right and make the best of any situation.
Rose Nylund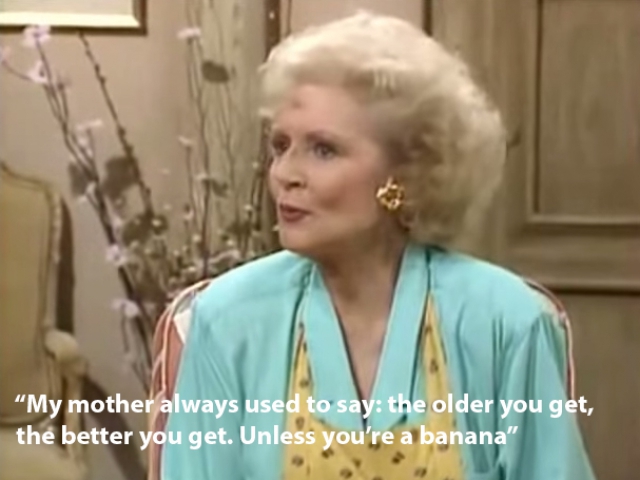 radiotimes.com
You are Sophia Petrillo! You are an outspoken person who is not afraid to be blunt and to say exactly what you are thinking, though you may find yourself uncomfortable in the spotlight. You value loyalty, and you don't sugar coat things. There is a moral to every story, and people appreciate your perspective.
Sophia Petrillo
pinimg.com
More Quizzes
Next Question
Have you ever looked around at your friends and thought, 'we could be the Golden Girls'? Do you know which one you would be?