Elton John has a song for just about any occasion or mood! Do you think you know which Elton John song you are? Take these 10 questions and find out!
START THE QUIZ!
Question 1/10
pexels.com
What's your current relationship status?
Single and ready to mingle
In a committed relationship
Single and happy about it
Question 2/10
pixabay.com
Finally, it's casual Friday. What type of pants are you rocking?
My comfy 70s bell bottoms
Question 3/10
wikimedia.org
Who is your all time favorite diva?
Question 4/10
pexels.com
Do you break hearts or get your heart broken?
Question 5/10
staticflickr.com
You can't leave the house without this accessory.....
Question 6/10
freestockphotos.biz
It's Friday night in 1974, what are you up to?
Going to a drive in movie
Going to the diner with friends
Question 7/10
wikimedia.org
If you could be one of the characters in the Wizard of Oz, who would you be?
Question 8/10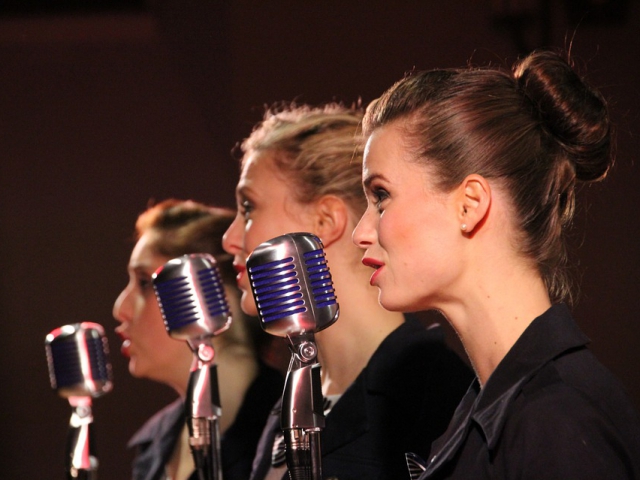 pixabay.com
Which song are you most likely to pick on karaoke night?
Question 9/10
wikimedia.org
What's your go to dance move?
Question 10/10
wikimedia.org
Which of these unusual vacations would you pick?
A humanitarian trip in Costa Rica
The Elton John song that is most like you is "Bennie & the Jets!" Much like this song, you're a classic with a twist. Your familiar, warm, and always invoke good feelings in others. You live your life fully and presently, never looking back or regretting anything.
Bennie & The Jets
The Elton John song that you are most like is "Tiny Dancer." You're a very sentimental and nostalgic person. When you heart the first few piano keys of this song, you can't help but tear up a little. You hold onto the little things in life, past and present. You assign meaning to just about everything.
Tiny Dancer
The Elton John song that you are most like is "Rocket Man!" You're a quirky and unique individual with an outlandish personality. You've always loved glitz, glam, and anything out of the ordinary. This song has always been a personal anthem of yours, especially when getting ready for a night out.
Rocket Man
The Elton John song that you are most like is "Crocodile Rock!" You live life on the edge. There's never a party invite that you'll turn down. Socializing and mingling is your whole world. You can't help but be the center of attention wherever you go. A person like you commands attention, much like this song!
Crocodile Rock
The Elton John song that you're most like is "I'm Still Standing!" Your life has always been a bit of a roller coaster. Despite all of the ups and downs, you're still standing. Your better for everything you've endured. In fact, all of your hardships have made you an incredible and resilient person.
I'm Still Standing