Our inner souls have been places and seen things our outer soul can't even fathom! Do you know which time or era your inner soul is from? Are you from the way way back? Let's discover the truth about what's inside!
START THE QUIZ!
Question 1/10
wikimedia.org
If you had the extra time, which hobby would you take up?
Question 2/10
pixabay.com
You walk into a vintage clothing store. What's the first item that catches your eye?
Question 3/10
pexels.com
Of the following, which job do you think you'd be really good at?
Question 4/10
pexels.com
It's five o'clock somewhere, so which of the following is your favorite alcoholic beverage?
Question 5/10
pexels.com
Do you see yourself as a highly moral person?
Yes, I strive to be as moral as possible.
I'm not very moral to be honest.
Question 6/10
pexels.com
Even if your bank account is getting dangerously low, what will you always spend money on?
Question 7/10
pixabay.com
If you could have been a fly on the wall at one of the following historical events, which would it be?
The Beatles on Ed Sullivan
Question 8/10
pexels.com
You want to read before bed. Which genre of book might you pick up?
Question 9/10
pexels.com
When your time comes, what do you want to be remembered for?
Question 10/10
pexels.com
Which random invention could you not live without?
Your inner soul is from the 1980s! From partying like a rock star to dealing with the cold war, you simply belong in this era of big hair and neon everything! Night clubs and synth pop are truly calling your name from the past. No wonder you still have such an affinity for shoulder pads!
The 80s
staticflickr.com
Your inner soul is from the 1940s! Old fashioned and patriotic. You're all about a simpler way of living. Though you love to dance and catch a film at the local drive-in, you're someone who is just at happy sitting at home listening to the radio. Fashionable and stylish, you always put your best foot forward.
The 40s
staticflickr.com
Your inner soul is from the 1920s! From champagne and flapper gowns to the great writers like F. Scott Fitzgerald, you're all about this decade of opulent excess. Never one to shy away from a social engagement or a good club opening, you were made to live in this iconic place in time.
The 20s
wikimedia.org
Your inner soul is from the 1930s! Pragmatic and realistic, you're someone who can easily endure hard things like the Great Depression. You always pull yourself up by your boot straps and do what needs to be done. A bit more reserved than some, you're not much into excess or materialism.
The 30s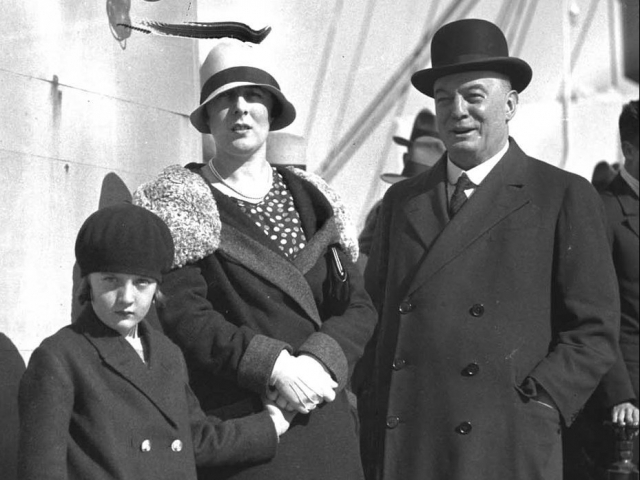 wikimedia.org
Your inner soul is from the swinging 60s! From the hippie movement to the British Invasion, you're all about that free-spirited and progressive way of living. Highly political, you're never one to turn down a good protest or sit-in, even if it means shirking your more adult responsibilities. To you, life is to be embraced, not just endured.
The 60s
wikimedia.org