Most of us would like to think that we're a pretty good catch. After all, who wouldn't marry us? Yet some of us might not be true marriage material. What percent marriage material are you? Would someone be lucky to see you at the end of the aisle? Let's unveil the truth!
START THE QUIZ!
Question 1/10
pixabay.com
Which word sums up your current relationship?
Question 2/10
pixabay.com
What is the best thing you bring to a relationship?
Question 3/10
pixabay.com
Are you the type to hold a grudge?
I don't hold grudges very often.
I hold a grudge like no one else.
Not really, I don't believe in grudges.
Question 4/10
pixabay.com
If your spouse had the flu, how would you help them?
I'd do anything they need me to.
I would avoid them so we both aren't sick.
I would make them homemade soup.
I would put on their favorite shows.
Question 5/10
pixabay.com
During an argument, your goal is to...
Question 6/10
pixabay.com
What do you think keeps marriages alive?
Question 7/10
pixabay.com
Who is your marriage role model?
Question 8/10
pixabay.com
How many serious relationships have you had?
Question 9/10
pixabay.com
What do you think your occupation may have been in a former life?
Question 10/10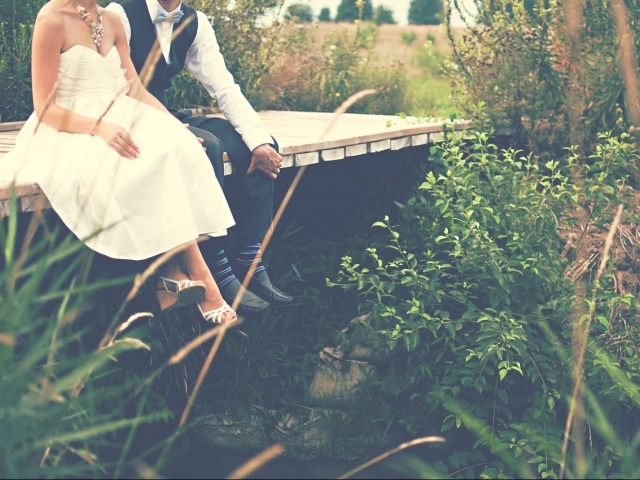 pixabay.com
Who would plan your wedding?
You're 100% marriage material! If you're not currently married, you should be taking a trip down the aisle soon. No one could ask for a better spouse than you. Patient, kind, communicative and fair. You approach love with both passion and realism, making you a partner who is there until the end.
100% Marriage Material
pixabay.com
You're 80% marriage material! Anyone would be lucky to walk down the aisle and have you stand beside them. As a partner, you are fair, kind, patient and humorous. You don't let the little things under your skin and always prioritize your relationship. You truly love being a true partner.
80% Marriage Material
pixabay.com
You are 60% marriage material! For the most part, you're the kind of partner most people wish they could have. You're a total team player, dedicated to making things work and keeping the spark alive. You have realistic expectations for your marriage and know there will be times when you absolutely have to work hard.
60% Marriage Material
pixabay.com
You're 20% marriage material! Okay, so right now you're not quite ready to head into wedded bliss. You've got a bit of growing up to do before you can even consider starting a life with someone else. Fear not, spend some time focusing on yourself and helping yourself to be the best you can be. In time, you'll be ready for that trip down the aisle!
20% Marriage Material
pixabay.com
While you may not be ready to get married just yet, you certainly are marriage material! Sure, you've got a bit of growing to do, but in time, you'll make a wonderful partner to the right person. You're fair, kind and totally balanced in how you lead your life. In a few years, you'll be more than ready for some wedded bliss.
40% Marriage Material
pixabay.com