You may know what big city fits your personality but do you know which small town village you're best suited for? It's time to find out. Take this quiz and discover which little US village you belong in!
START THE QUIZ!
Question 1/10
pixabay.com
What are your thoughts on hunting?
It's a great form of recreation
It's great when done responsibly
I don't support hunting of any kind
Question 2/10
wikimedia.org
Do regularly attend church?
Question 3/10
pexels.com
What could you never live without?
Question 4/10
pexels.com
What skill would you like to master?
Question 5/10
pixabay.com
Which artist would you most like to listen to right now?
Question 6/10
pixabay.com
Would you ever own a gun?
Question 7/10
pexels.com
What kind of weather frightens you the most?
Question 8/10
pexels.com
What is the most annoying question that people ask you?
When are you having kids?
How much money do you make?
Question 9/10
pexels.com
What's the best way a person can spend their time?
Question 10/10
pexels.com
Who or what inspires you to be better?
Based on the results of this quiz, Culpeper, Virginia suits you! You're an old soul with a deep love of history. Virginia is rich with Americana and small town charm. This town will give you that classic main street vibe without all of the hustle and bustle.
Culpeper, VA
wikimedia.org
The place for you is Hanalei, Hawaii! You're a laid back individual with a sunny disposition. You believe that life should be enjoyed, savored, and taken at a nice slow pace. You're never one to rush or focus on deadlines. Instead, you're focused on enjoying just how sweet life can be.
Hanalei, Hawaii
wikimedia.org
The village for you is Jackson, Wyoming! You're an outdoor enthusiast who loves that cozy small town atmosphere. Jackson will offer you beautiful views, recreation, and the culture you crave. You'll never feel like you're in the middle of nowhere when you're in Jackson!
Jackson, WY
wikimedia.org
The village for you is Crested Butte, Colorado! You've always been a mountain lover with a deep desire to be surrounded by natural beauty. Crested Butte can offer you the outdoor paradise you crave along with recreation, arts, and modern amenities.
Crested Butte, Colorado
wikimedia.org
The village for you is Milton, Delaware! Milton is a small east coast town with historic charms. Though the population is small, the heart is big. Like many small towns, Milton is deeply entrenched in history. There are touches of the past peppered all over this town.
Milton, Delaware
wikimedia.org
The town for you is Stowe, Vermont! Stowe is an idyllic little town known for its beautiful mountain resorts, plentiful dining options, and amazing ski culture. With a laid back approach to life, you'd feel right at home in Stowe.
Stowe, Vermont
staticflickr.com
The town for you is Taos, New Mexico! You're a lover of warm weather, sunny skies, and immersive culture. You could never live somewhere stagnant or normal, you need to feel inspired by your environment each and every day.
Taos, New Mexico
wikimedia.org
The town for you is St. Helena, California! California may be known for its big cities, but its small towns such as St. Helena that truly speak volumes on California's laid back attitude. As an easy going person, you'll appreciate the slow pace of life in this town.
St. Helena, California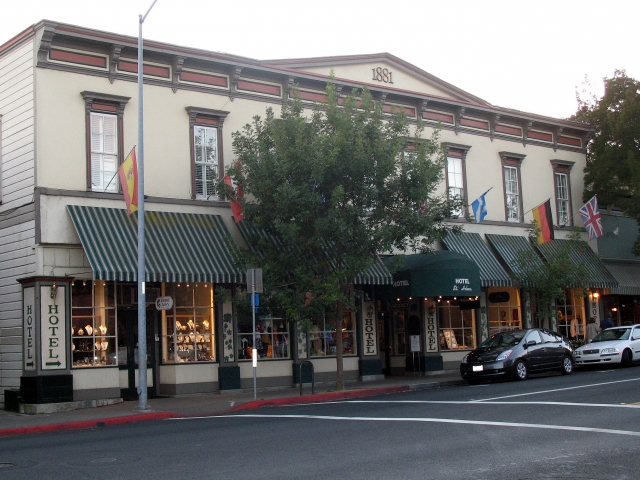 wikimedia.org