Everyone is a little weird now and then. What is your weirdest quirk?
START THE QUIZ!
Question 1/10
kimconstable.com
Do you struggle with making decisions?
Question 2/10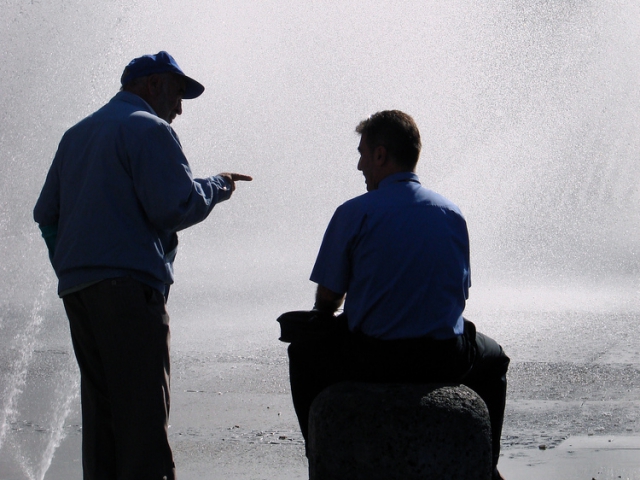 tdsig.org
Who is your biggest critic?
Question 3/10
career-intelligence.com
What helps you get through a hard day?
Question 4/10
huffpost.com
Which of the following is more essential for your success?
Question 5/10
rgbimg.com
Which list is more correct?
All 3 are equally correct.
Question 6/10
bkpk.me
Which situation is more uncomfortable for you?
Being the center of attention.
Being on a dangerous amusement park ride.
Hanging out with divorced friends.
Question 7/10
wordpress.com
Where would you rather spend your vacation time?
Question 8/10
sodahead.com
How would you describe your friends?
Question 9/10
ccio.co
How would you like others to describe you?
Question 10/10
nocookie.net
Which popular TV show is funnier?
Your weirdest personality quirk is arguing with yourself out loud. You've got different perspectives to consider, and sometimes they speak up to voice their opinions. When part of you wants to wear the red shirt and part of you wants to wear the black shirt, these parts will openly argue the pros and cons of each option. Fortunately, you always win.
Arguing With Yourself Out Loud
staticflickr.com
Your weirdest personality quirk is alphabetizing your cupboards. You are much more organized than most people and more uncomfortable with disorder. You are happiest when your books, shelves, cupboards and closets are perfectly balanced, labels facing out and in alphabetical order. You like to be able to find things easily, and you don't like it when your order is disrupted.
Alphabetizing Your Cupboards
ytimg.com
Your weirdest personality quirk is singing at the grocery store. You don't notice or care who is noticing you, and you find yourself happily entertained in any environment, singing and humming along to your favorite tunes. You may even dance your way down the aisles like nobody's watching. They are, of course, but you don't care. You're a free spirit!
Singing At The Grocery Store
celebuzz.com
Your weirdest personality quirk is your obliviousness to awkwardness. You never find yourself in an awkward situation because you never notice them. You are a carefree person who isn't disturbed by the opinions of others. Uncomfortable silence and tension don't phase you, so you can enjoy spending time with more people and less drama, even if your poorly timed joke caused the awkwardness.
Obliviousness To Awkwardness
buquad.com
Your weirdest personality quirk is giggling at your thoughts in public. You love to laugh and you are never bored with a mind full of funny memories and sarcastic observations. You're used to getting weird looks when you start laughing at a joke that you didn't share with everyone else. You are able to see humor where others miss it, and some moments are too hilarious to explain with a straight face.
Giggling At Your Thoughts In Public
memsaab.com