Take this quiz to see if you're a busy bee, lovely ladybug, or something in between!
START THE QUIZ!
Question 1/10
wallcoo.net
What's your favorite movie genre?
Question 2/10
punmiris.com
Which flower is prettiest?
Question 3/10
chow.com
Which baked dessert makes your mouth water most?
Question 4/10
psychologytoday.com
What holiday makes you happiest?
Question 5/10
atlanticfertility.com
Which word would your best friends use to describe you?
Question 6/10
thekaraokechannel.com
What's your go-to karaoke song?
Question 7/10
devermore.net
If you could have any super power, which one would you choose?
Question 8/10
guim.co.uk
What type of music is most enjoyable to you?
Question 9/10
soscuisine.com
What's your favorite room in the house?
Question 10/10
ning.com
What's your favorite color?
Your friends count on you to be their supporter through tough times. You are optimistic and happy-go-lucky, and you love cheering up others' days, just as much as a cricket likes singing every night!
Cricket
You are a humble, down-to-earth person. You're do not like to draw attention to yourself, but your caring personality shines through and many people are attracted to you - just like many are attracted to unassuming, keep-to-themselves ladybugs!
Ladybug
Like the honeybee, you are a hard worker. You know that determination and elbow grease can get you anywhere in life, and you should never let anyone stand in the way of your dreams and goals!
Bee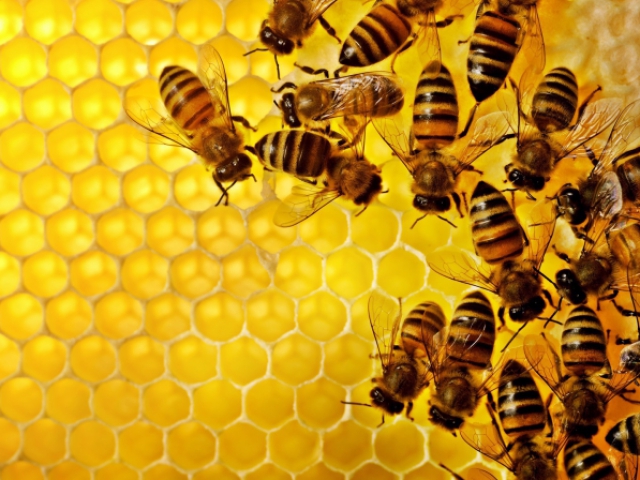 You are free-spirited, and like a butterfly, you've been through many changes in life that have made you the person you are. Though you may have faced adversity in the past, you conquered every obstacle beautifully and are a strong, confident person today.
Butterfly