Everyone has a different moment that they consider to be their greatest achievement in life. Do you think you know what your greatest moment has been so far? Take these 10 questions and find out!
START THE QUIZ!
Question 1/10
pixabay.com
Do you currently have children?
Question 2/10
pixabay.com
How old are you?
Question 3/10
pixabay.com
What childhood memory do you adore?
Building or making something with my parents
My first birthday parties
Question 4/10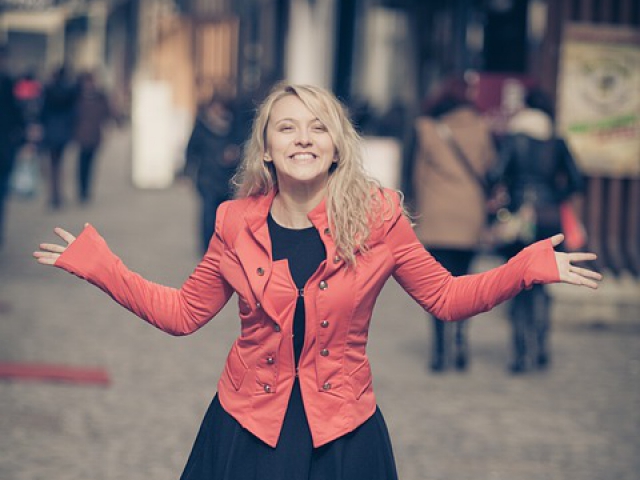 pixabay.com
Which word best describes your personality?
Question 5/10
pixabay.com
What do you prefer, quiet alone time, or time with others?
Question 6/10
pixabay.com
Are you a goal setter?
I'm always setting goals for myself
I only set attainable goals
I live life by the seat of my pants
Question 7/10
pixabay.com
What age would you most like to return to?
I'd like to revisit my 20s
I'd like to revisit my teens
I'd like to revisit my 30s
I wouldn't want to revisit any age
Question 8/10
pixabay.com
You feel most accomplished when......
I've reached a long term goal
I know I've helped others
I watch my children make good choices
Question 9/10
staticflickr.com
Are you more motivated by money or personal satisfaction?
Question 10/10
pexels.com
How would your friends describe you in one word?
Your greatest achievement in life was graduating from college! For so many people, college wasn't always a guarantee. Having the opportunity to go was a true blessing and it's one you've never taken for granted. You worked hard in college to earn your degree and set yourself up for a better life than your parents had. All of your hard work paid off! Not only did you graduate with honors, but you now carry the honor of being a college graduate with you for all time!
Graduating From College
wikimedia.org
Your greatest achievement in life was becoming a parent! While becoming a parent is a huge responsibility it also carries with it the most beautiful and enriching rewards. Parenting is a learning experience, but it's also a growing experience. As you watch your little ones grow, learn, and become adults; you also grow as a person. Without your tenderness, guidance, and patience, your kids would be lost. Becoming a parent changed your whole world and you couldn't be more proud of that achievement.
Becoming A Parent
publicdomainpictures.net
Your greatest achievement in life was leaving home to move across the country! Whether you grew up in a small town or a big city, moving across the country is a huge leap that requires a lot of courage and tenacity. You always knew you had it in you to take the plunge and find a new lie someplace else. You will always be proud of the bravery you displayed in taking the risk in hopes of finding a rewarding home elsewhere.
Moving Across The Country
staticflickr.com
Your greatest achievement in life is completing a half marathon! Marathons are no joke. They take tons of preparation and dedication. You never thought you had it in you, until one day you realized your own strength and took on what had at once seemed impossible to you. For months you trained, planned, and struggled to get in shape for the marathon. When the time came, you went all the way to the end. You'll always feel an immense amount of self pride for the dedication and hard work you displayed in completing the marathon!
Completing A Half Marathon
wikimedia.org
Your greatest achievement in life is being a long time volunteer! For years, you've given so much of your time to others. From volunteering on beautification projects, to giving your time at soup kitchens, you've always made room in your life for helping others. As far as achievements go, you will always pride yourself on the amount of great work you've done in the name of others. We think you are a truly special person!
Dedicating My Time Volunteering
wikimedia.org