Being persuasive and knowing which tactics to use to get what you want are good skills to have! Take this quiz to see how good you are at negotiating!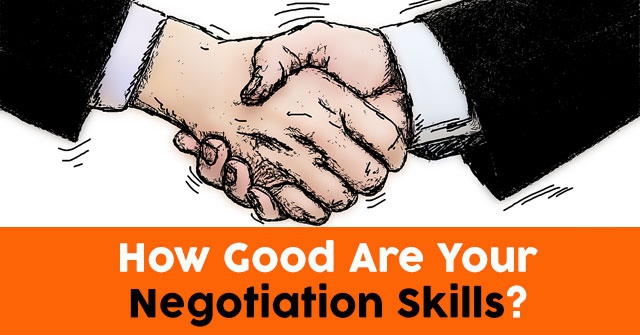 START THE QUIZ!
Question 1/10
pixabay.com
Are you more extroverted or introverted?
Question 2/10
pexels.com
Would you say you're predominantly left-brained (analytical, logical) or right-brained (creative, emotional)?
Question 3/10
wikimedia.org
Beer or wine?
Question 4/10
pixabay.com
On a scale of 1-10, with 10 being the most, how spontaneous are you?
Question 5/10
staticflickr.com
How many countries have you traveled to?
Not many in my book, but I want to travel the world!
Question 6/10
wikimedia.org
What was your favorite subject in elementary school?
Question 7/10
wikimedia.org
Do you use to-do lists and planners?
Question 8/10
wikimedia.org
Which of the following qualities is it most important for a friend to have?
Question 9/10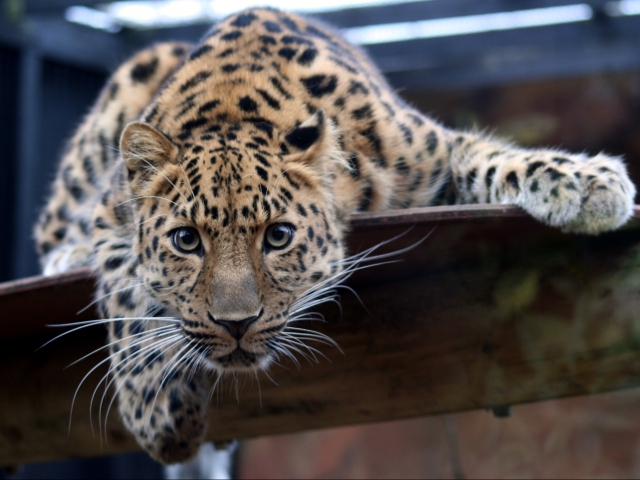 wikimedia.org
Choose a safari animal!
Question 10/10
pixabay.com
Do you believe in true love?
You are an Expert Negotiator! You are not only clever and perceptive, but you are also wise, intelligent, and very relatable. Because of your gentle, genuine nature, you are the type of person others can feel they instantly trust, but people shouldn't mistake that for a weakness – you can also be strong, steadfast, and stubborn when you need to be! Keep up the good work!
Expert Negotiator
wikimedia.org
You may not be an expert negotiator (yet), but you have above average negotiating skills. You've got a clever mind, and you are amazing at perceiving people and playing off of your strengths and their weaknesses. Keep up that confidence!
Above Average Negotiator
wikimedia.org
You've got average negotiating skills. Sometimes you win, sometimes you don't. Here's a quick tip: whenever you're asking for things you want, have it in the back of your mind that you not only WANT this thing, but DESERVE it! Be confident, clever, and shine through, always!
Average Negotiator
wikimedia.org
Seems like you're a bit shy when it comes to negotiating for things or asking for what you want! Don't forget that you deserve to be happy and not always have to give in to others' wishes. You are strong and more than able to ask for things that will please YOU!
Shy Negotatiator
johncooke.info