Do you have a little bit of cowboy deep within your soul? Not everyone can ride the range or live off the land. Are you cowboy enough for that kind of life? Answer these 10 yes or no questions and we'll reveal just how cowboy you really are!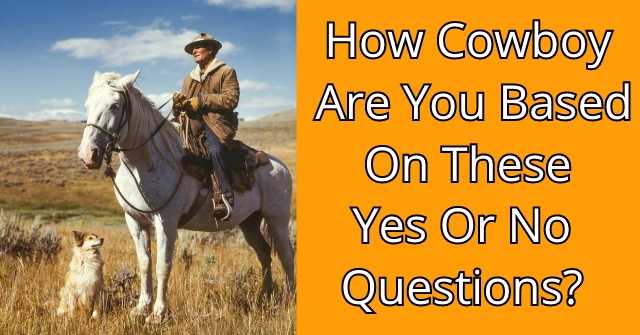 START THE QUIZ!
Question 1/10
pexels.com
Have you ever ridden a horse?
Question 2/10
pexels.com
Does the smell of manure bother you?
Question 3/10
pexels.com
Are you an early bird?
Question 4/10
pexels.com
Do you own more than one pair of boots?
Question 5/10
pexels.com
Can you think on your feet?
Question 6/10
pexels.com
Have you ever seen a cow give birth?
Not a cow, but other animals.
Question 7/10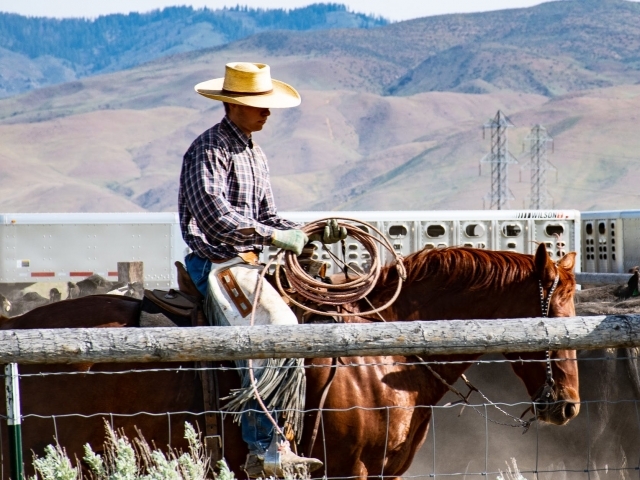 pexels.com
Does cold or hot weather affect you?
Question 8/10
pexels.com
Could you cook a dinner on an open fire?
Question 9/10
pexels.com
Do you know how to shoot a rifle?
Question 10/10
pexels.com
Do you have a knack with all animals?
Saddle up your trusty old horse and grab your favorite hat, you're just about as cowboy as they come. You're someone who is in touch with the old way of doing things, favoring a few calluses on your hands to taking the easy way out. You work hard, play hard, and understand the value of doing for yourself. Independent and strong, you seek to make a life for yourself while still providing for those you love most.
As Cowboy As They Come
pexels.com
While you may not be a true blue cowboy just yet, you've got some cowboy blood coursing through your veins. Go on and saddle up your horse and ride out on the range. You've got the strength, work ethic, and value system to make one heck of a cowboy. Now shed your modern conveniences and ideas of success and take to living off the land like a true cowboy would.
A Little Bit Cowboy
pexels.com
Okay, don't go riding any horses or saddling up those ponies just yet! While you may envy the cowboy way of life or fantasize about a world on the range, you're not a cowboy on the inside. A highly creative and progressive person, you don't shy away from ease or modern convenience. Instead, you embrace this new way of living and connecting. While you love animals and value nature, you much prefer the creature comforts of a cushy home.
Not Cowboy At All
pexels.com