There are many patron saints to protect your friends and family. Which one is protecting you?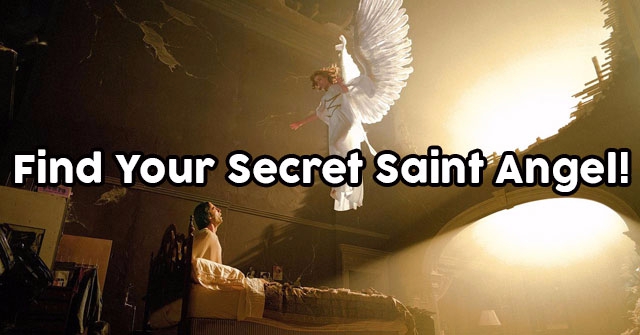 START THE QUIZ!
Question 1/10
pennlive.com
When it comes to sports...
I hope nobody gets injured.
Question 2/10
soulshepherding.org
How do you feel about gossip?
Gossip is simply counterproductive.
Gossip causes problems in relationships.
Gossip must be investigated to learn the truth.
Gossip is informative and interesting.
Question 3/10
pinimg.com
If you could be anywhere right now, where would you be?
Traveling somewhere exotic.
Hanging out with friends.
Volunteering at a soup kitchen.
Question 4/10
breadwinningmama.com
What is your favorite holiday?
Question 5/10
mycorporation.com
How many states have you been to?
Question 6/10
oregonmetro.gov
What is your preferred form of travel?
Question 7/10
wordpress.com
What are friends really for?
Helping each other in difficult times.
Question 8/10
nocookie.net
Choose a Disney character.
Question 9/10
edgecastcdn.net
Choose a song.
Question 10/10
123rf.com
Choose a symbol.
Your secret saint angel is Saint Sebastian! Saint Sebastian is the patron saint of athletes and soldiers because he was a strong and powerful soldier who spread the word of God with speed. Just like Saint Sebastian, nothing can keep you down. He was so strong that arrows failed to kill him. He defended the persecuted and was ultimately a martyr for his faith.
Saint Sebastian
deviantart.net
Your secret saint angel is Saint Valentine. Saint Valentine is the patron saint of love, friendship, couples, and youth! He became a martyr for marrying Christian couples, and restored the vision of his jailer's blind daughter. You believe in the power of kindness, love, and passion.
Saint Valentine
foxnews.com
Your secret saint angel is Saint Raphael! Saint Raphael is the patron saint of travelers and one of the seven archangels. Saint Raphael helps people through difficult transitions and encourages happy meetings on the road. You enjoy traveling and finding new positive experiences.
Saint Raphael
wikimedia.org
Your secret saint angel is Saint Gabriel! Saint Gabriel is the patron saint of communication. It was Saint Gabriel, an archangel, who came to announce prophecies and important births, including the births of Jesus and John the Baptist. You understand the value of communication and sharing information.
Saint Gabriel
oceansbridge.com
You secret saint angel is Saint Brigid! Saint Brigid is the patron saint of charity and compassion. She was an Abbess at the first Convent in Ireland and she founded a double monastery. Saint Brigid was best known for her deep spirituality and kindness to those in need. You are someone who cares deeply, with a big heart, and willingness to give.
Saint Brigid
blogspot.com