Identifying songs by their lyrics alone isn't always simple, but we're willing to put our money on you! Do you think you can identify these famous 1990s songs by their lyrics? Let's find out!
START THE QUIZ!
Question 1/10
pexels.com
"Load up on guns, bring your friends, It's fun to lose and to pretend."
"Smells Like Teen Spirit" by Nirvana
"Down With the Sickness" by Disturbed
Question 2/10
pexels.com
"I'll tell you what I want, what I really, really want..."
"I'll Make Love To You" by Boyz II Men
"This Kiss" by Faith Hill
Question 3/10
pexels.com
"All right stop, collaborate and listen."
"Can't Touch This" by MC Hammer
"Baby Got BacK" by Sir Mix A Lot
"Ice Ice Baby" by Vanilla Ice
Question 4/10
pexels.com
"Oh baby, baby, how was I supposed to know that something wasn't right here..."
"Baby One More Time" by Britney Spears
"Genie In A Bottle" by Christina Aguilera
"I Want It That Way" by Backstreet Boys
Question 5/10
pexels.com
"Sometimes I feel like my only partner, sometimes I feel like my only friend.."
"Give it Away" by Red Hot Chili Peppers
"What's My Age Again" by Blink-182
"Under the Bridge" by Red Hot Chili Peppers
Question 6/10
pexels.com
"You and me, we used to be together, everyday together, always"
"Like a Prayer" by Madonna
"Don't Speak" by No Doubt
"Always Be My Baby" by Mariah Carey
Question 7/10
pexels.com
"It's been seven hours and fifteen days, since you took your love away"
"Nothing Compares To You" by Sinead O'Conner
"Working Nine to Five" by Dolly Parton
"Don't Go Chasing Waterfalls" by TLC
Question 8/10
pexels.com
"Today is gonna be the day that they're gonna throw it back to you..."
"What's The Story Morning Glory" by Oasis
Question 9/10
pexels.com
"Strumming my pain with his fingers, singing my life with his words"
"Killing Me Softly" by The Fugees
"Piano Man" by Billy Joel
"Don't Know Why" by Norah Jones
Question 10/10
pexels.com
"This is it. It's time for you to go to the wire"
"More than Words" by Extreme
Based on the results of this quiz, you are the master! You managed to correctly answer all of the questions on this quiz. We think that the 90's was probably a pretty epic time in your life!
90's Master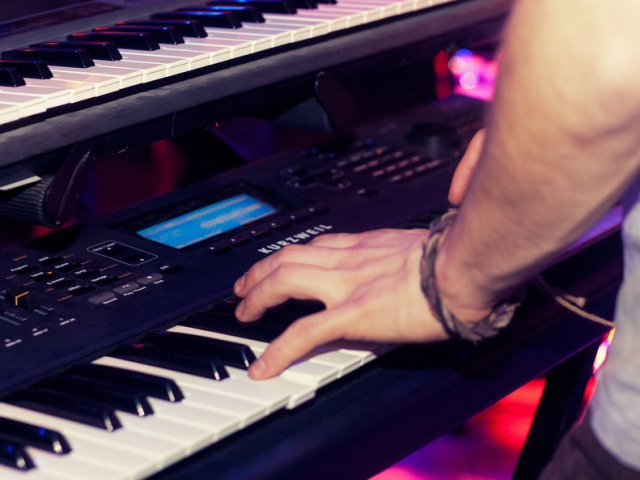 pexels.com
Based on the results of this quiz, you are a bit of a 90's disaster! Maybe 90's music just isn't your thing. Perhaps you're even having a bad day! Whatever the reason, you just weren't feeling this 90's themed quiz at all!
90's Disaster
pexels.com
Based on the results of this quiz, you are a bit mixed up when it comes to the lyrics of the 90s! While you could probably easily identify any 90's song by its melody or beat, the lyrics gave you a tough time. Fret not, we still count you as a 90's super fan!
90's Mix Up
pexels.com