Looking for love but just can't find your perfect match? It might be time to rewrite that Tinder bio! Think we can write a great Tinder bio for you? Answer these 10 questions truthfully and reveal the results. You might just find true love!
START THE QUIZ!
Question 1/10
pexels.com
Choose a dessert:
Question 2/10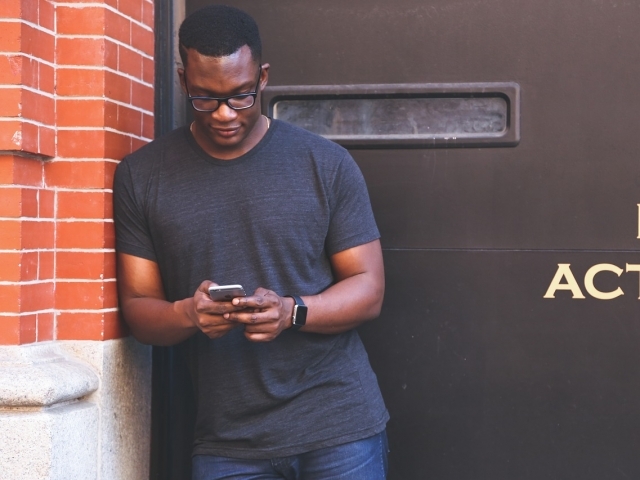 pixabay.com
How long have you been on Tinder?
I've been on and off for a while now.
Question 3/10
pixabay.com
Would you ever message someone first on Tinder?
Of course, especially if they're attractive!
Nope, I'd let them come to me.
It depends, have I been drinking?
Question 4/10
pexels.com
What are you most interested in?
Question 5/10
pexels.com
Which quality is most important in a potential date?
Question 6/10
pexels.com
Choose a dream vacation:
Beach holiday in Thailand
Question 7/10
pixabay.com
Do you think it's possible to find true love on Tinder?
Yes, I meet people on Tinder all the time.
Nope, but it's fun anyway.
Question 8/10
pixabay.com
Which one is most like your ideal Tinder date?
Question 9/10
pixabay.com
People often say you're too....
Question 10/10
pexels.com
Pick a meal:
"I'm just a city dweller looking for love in all the wrong places. I love to hang out with my friends, hit the bar scene, and make some memories. At the same time, I love to curl up on the sofa with a good book and a glass of wine. Nothing really beats a roaring fire, some music, and some candlelight."
The Serious Relationship
pixabay.com
"I'll try anything once, so go ahead and dare me! I want someone who's not afraid of going to interesting places, trying new things, or being spontaneous. If you can't keep up with me, you can hit the road. I'm open minded and don't want anyone ignorant or uniformed. I'm happiest when looking at an ocean view or starting out an airplane window. Message me and maybe I'll reply!"
The Adventurous Profile
pixabay.com
"Not looking to settle down and certainly don't want a commitment! Swipe left if you're looking for something serious. Just looking to have a good time and meet some new people. Bonus if you love beer, nachos, and just hanging out binge watching some Netflix."
The Fling Profile
pixabay.com
"Did you hear about the restaurant on the moon? Great food, no atmosphere. Now that I've got you laughing, why not drop me a message and say hey. If you want to know more about me, come on over and I'll cook you the fluffiest pancakes you've ever had. Short stack or tall? The choice is yours."
The Clever Profile
pixabay.com