You know, that one place that you picture in your mind in moments of stress. Take this quiz to see if we can guess your happy place.
START THE QUIZ!
Question 1/10
pixabay.com
Whenever you order a fruit salad, you hope it includes a generous amount of...
Question 2/10
pixabay.com
Do you prefer to go out to eat or cook at home?
Question 3/10
pixabay.com
Where was your first kiss?
Question 4/10
pexels.com
Do you prefer the outdoors or indoors?
Question 5/10
wikimedia.org
Which comedian can always make you laugh?
Question 6/10
pixabay.com
How often do you work out?
Question 7/10
pixabay.com
Movie night usually means...
Going out to a theater with friends
Netflix and a bottle of wine
Taking the kids to the latest kids movie
Holding hands in a dark theater while stealing a kiss or two
Question 8/10
pixabay.com
Pick your dream vacation destination.
An all-inclusive at a tropical resort
A boutique hotel with high thread count sheets
To a big city to run in their marathon
Question 9/10
pixabay.com
Pick a mood-lifting song.
"Happy" by Pharrell Williams
"Happy Together" The Turtles
"Don't Worry, Be Happy" by Bobby McFerrin
"You've Made Me So Very Happy" by Blood Sweat and Tears
Question 10/10
pixabay.com
What calms you down when you get stressed or overwhelmed?
When you are having a hard day, you just want to go home and be with the ones that love you no matter what. Your happy place is with your family.
With Your Family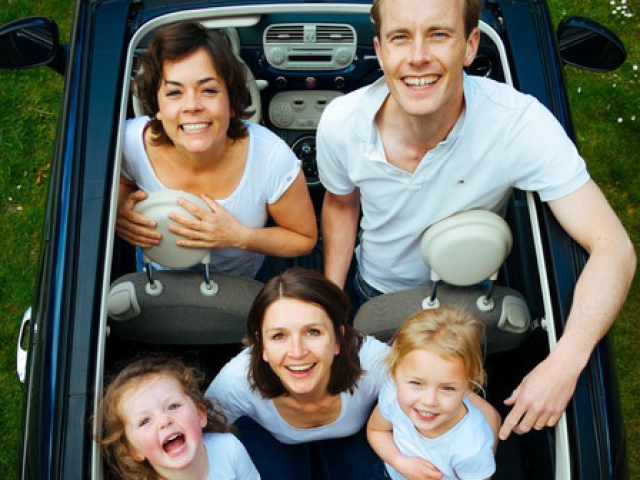 pexels.com
When you get overwhelmed, you visualize the feeling of the sand beneath your toes and begin to smile as the stress melts away. Your happy place is at the beach.
At the Beach
pexels.com
Some days you just can't wait to get home and crawl beneath the sheets. Your happy place is in your comfy bed.
In Your Comfy Bed
pixabay.com
You can't wait to take out your frustration at spin class. Your happy place is at the gym.
At the Gym
pixabay.com
Nothing else seems to matter when you are locking lips with the one you love. Your happy place is in your lover's embrace.
In Your Lover's Embrace
pexels.com